A private browser window, also known as an incognito window in some browsers, may be requested by Glooko® Support in order to troubleshoot a reported issue.
For users in Norway and Sweden, a private browser window will be required to ensure the successful connection with Abbott LibreLink.
To learn how to open a private browsing window, please follow the instructions for your internet browser below.
Google Chrome
Open the browser's menu
Select New Incognito window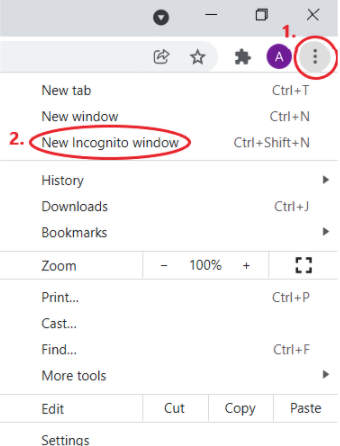 Microsoft Edge
Select the browser's menu
Select New InPrivate window
Mozilla Firefox
Open the browser's menu
Select New private window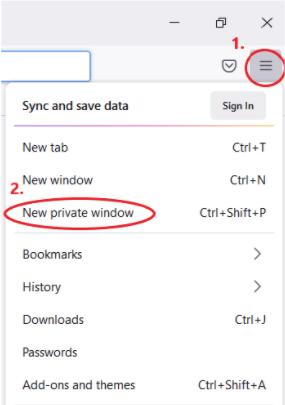 Safari
Open the browser's menu
Select New Private Window