To assist our users who prefer utilizing PDFs within their workflows, we now have a consolidated Week View report available!
The information included in the Week View is the same that can be currently found in the Daily Overview report, however, up to 4 days worth of data will be condensed into a singular sheet of paper.
In addition to the familiar visualizations for glucose, carbs, and insulin, the statistics for each individual day can be found at the bottom of each day. The report legend will be resurfaced at the start of each week interval.
To create the Week View PDF report, select Create PDF report. In the popup, confirm the time frame, and select Week View: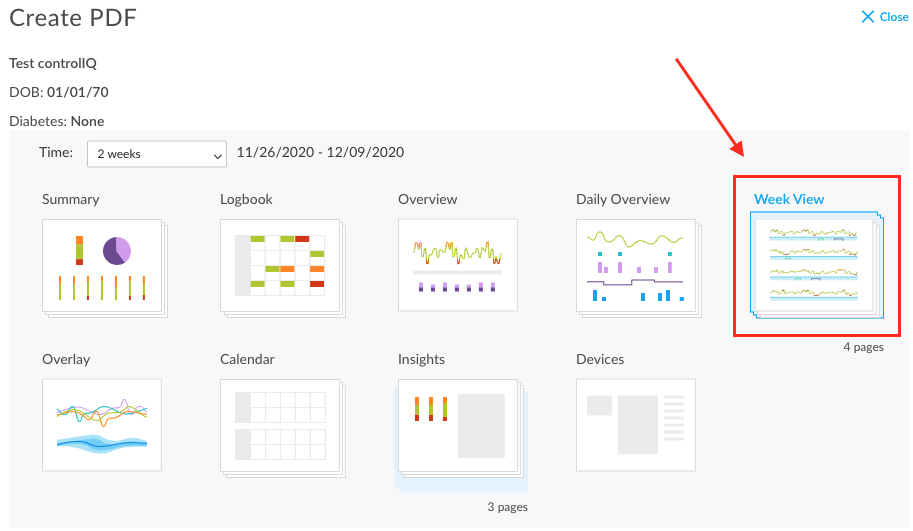 Below is a preview of the the new Week View PDF: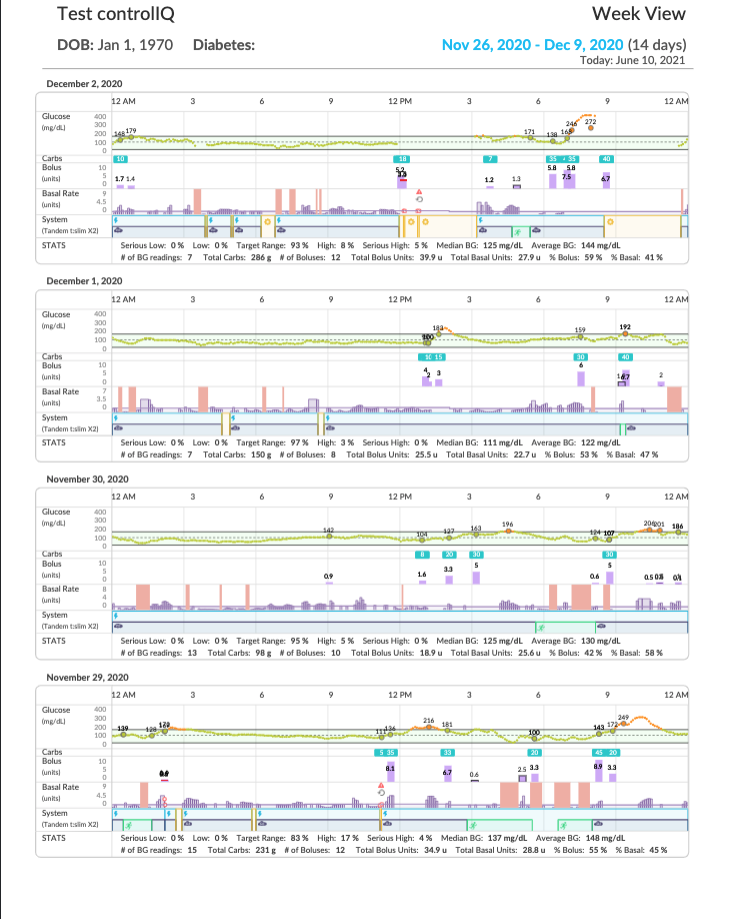 To learn more about the reports available within Glooko, please see Glooko® Report Reference Guide.