Visualization of your t:slim X2 Control IQ data is now available on the Glooko Web App!
NOTE: Control IQ data visualization is NOT currently available on the Glooko Mobile App.
Tandem Control IQ technology automatically adjusts insulin levels based on Dexcom G6 continuous glucose monitoring (CGM) readings to help prevent hyperglycemia.
Control IQ data visualization will be limited to the Glooko® Web App only. When the Glooko platform detects Control IQ data enabled on the uploaded insulin pump - a new data widget will appear in your Glooko® 'Summary' page, listed as 'System Details'. These are the Control IQ use metrics for the selected time period in your 'Summary' tab.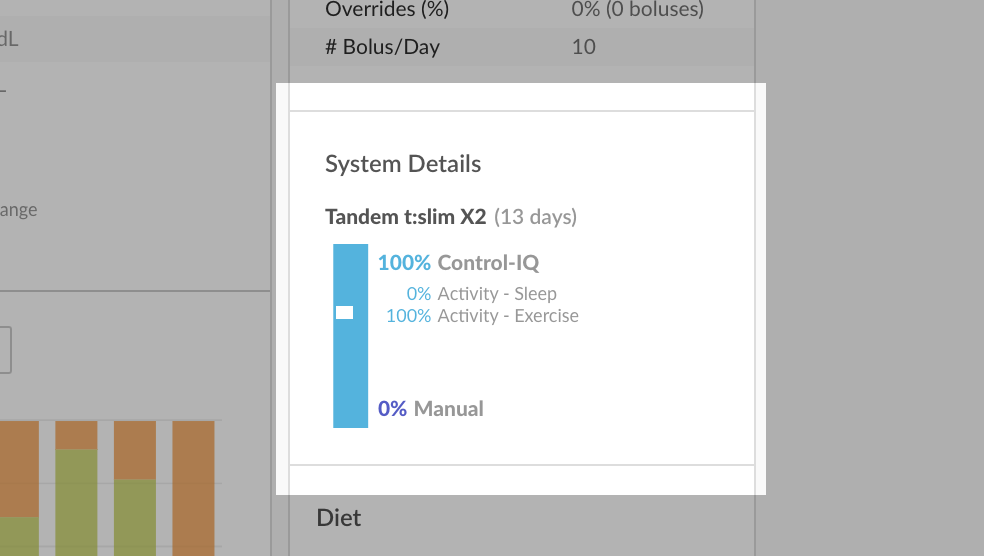 Additionally, Control IQ data will now be visualized within your single-day 'Graphs' view only. When you navigate to your 'Graphs' view, select a particular day to view the Control IQ data on a more granular level. A new row will appear in your 'Overview' graph, which will be listed as 'System' above the device name (Tandem t:slim X2).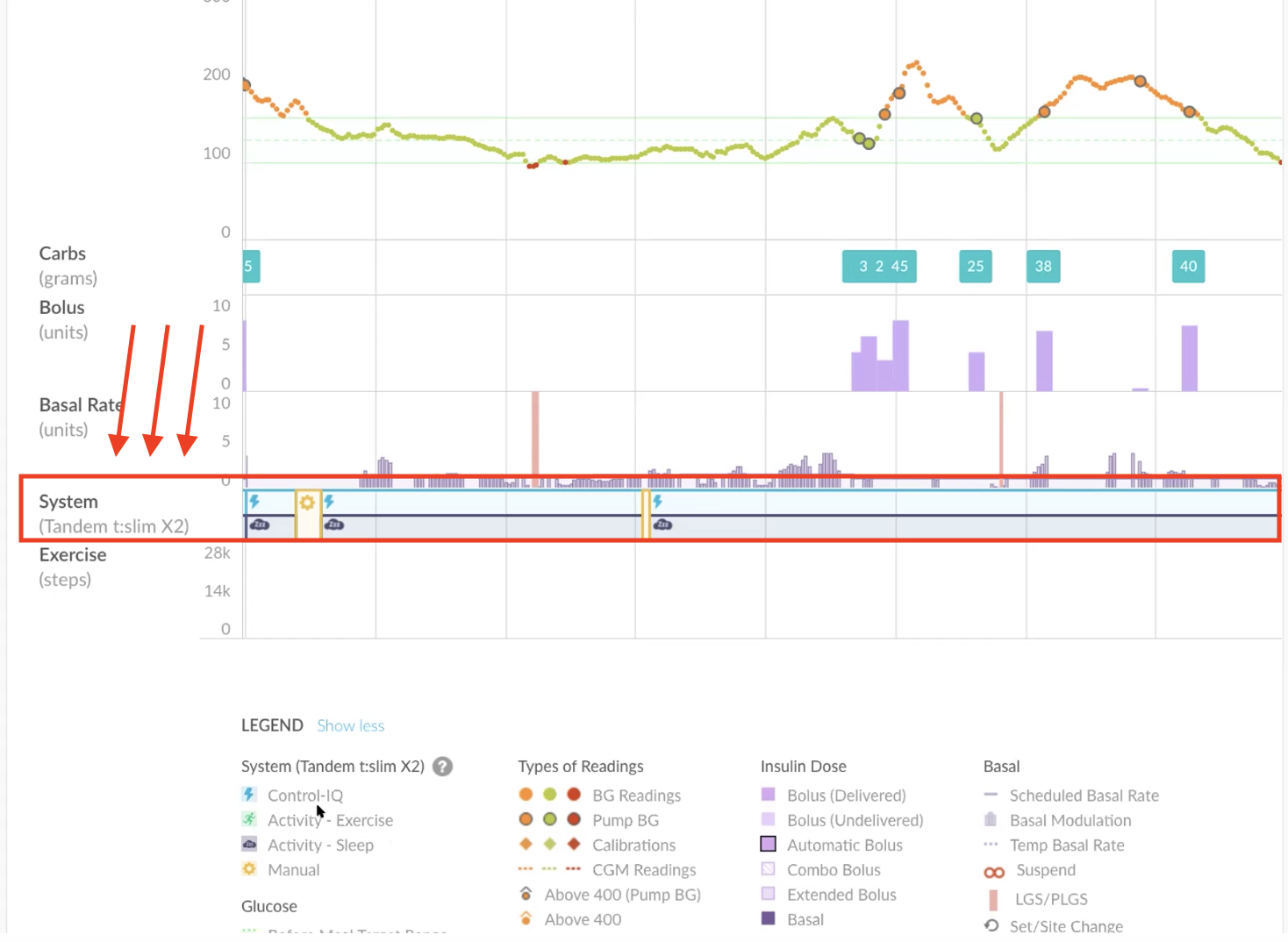 If the insulin pump detects that readings are in range, the insulin pump will operate according to the scheduled basal programs in place. As the insulin pump receives readings that you are going out of range, the algorithm for Control IQ kicks in to titrate insulin in 5-minute increments. These are displayed as the vertical bars that appear along the top of the 'System' row.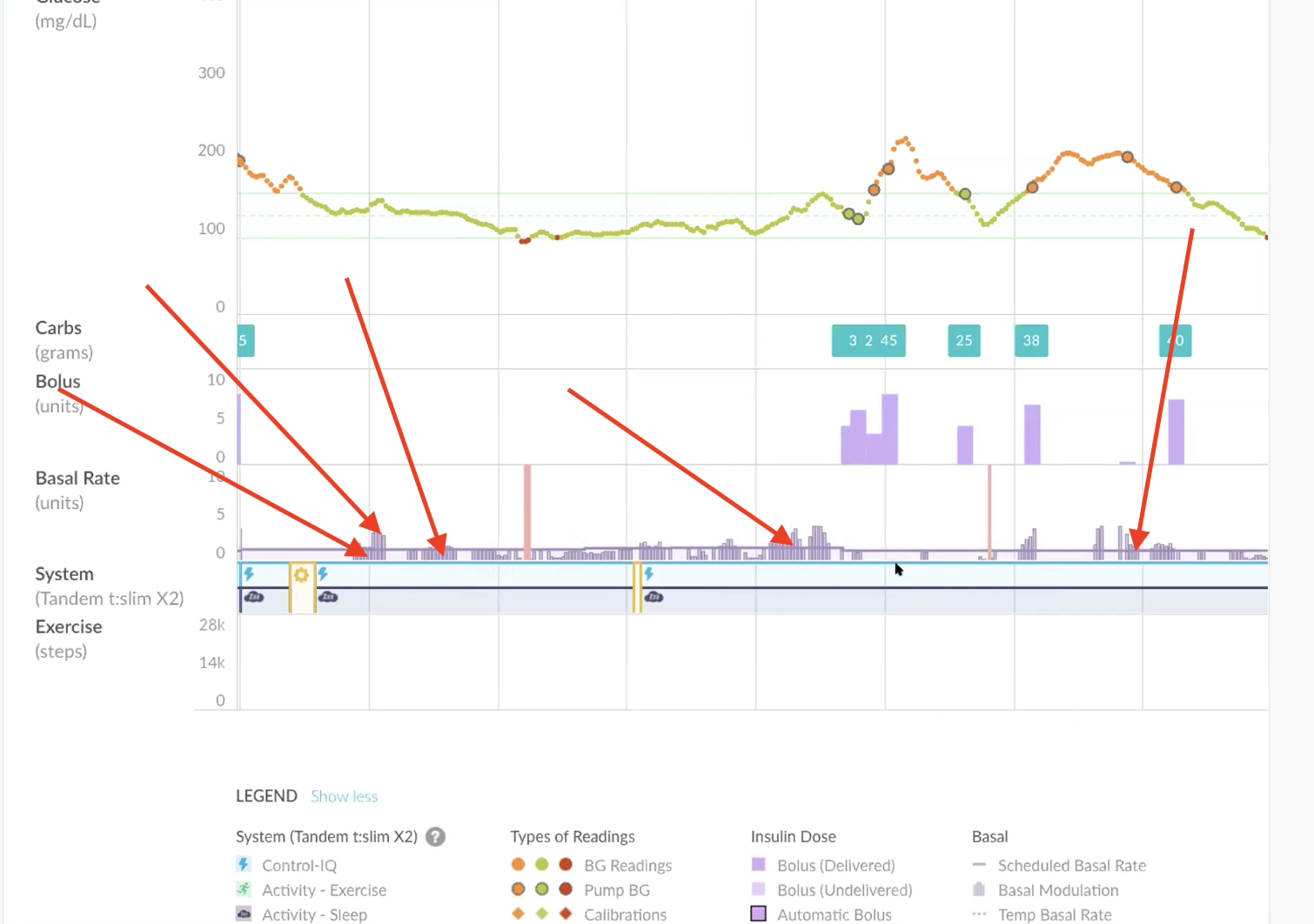 At the bottom of the 'Graph' page for a particular day, you will see the same 'System Details' box that appears in your 'Summary' tab- outlining the metrics for Control IQ usage during that day.
If you have any additional questions regarding your Control IQ data, please contact our Support Team.