With a Glooko Enterprise subscription, your clinic can easily upload data from popular blood glucose (BG) meters, continuous glucose monitors (CGM) and insulin pumps, remotely monitor your patients and view interactive reports of your patients' data.
Glooko Enterprise Package
This package includes:
A clinic upload tool that enables your team to sync diabetes data from the largest subset of Glooko's full list of compatible devices.
The Glooko Population Tracker to view your entire diabetes patient population and their diabetes trends (view supported web browsers here).
Capabilities
With this package, you can:
Identify when patients sync their data remotely.
Discover what types of diabetes devices are being synced remotely or in-clinic.
View patient data synced in your clinic as PDF reports or interactive reports.
Share data synced in your clinic with patients through the Glooko web app.
Sync data from a broader set of diabetes devices (including Animas and others).
View at-risk flags to stratify patients.
Access remote data on-demand as interactive reports.
Access premium Glooko modules.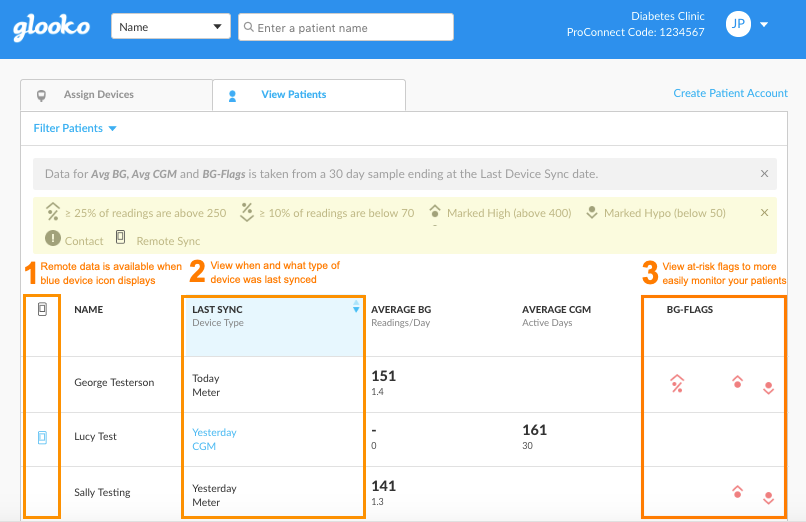 ---

Already a Glooko Enterprise account? To learn more about what your subscription includes, please contact your Glooko account representative directly.