Good news! Glooko is now integrated with Mellitus Health's Insulin Insights™, an FDA-cleared automated insulin titration program that makes precision insulin dosing recommendations based on a patient's previous glucose readings and current insulin regimen. Through this integration, healthcare providers now have the option to prescribe digital therapeutics and optimize insulin regimens for patients directly from Population Tracker - using our new Mellitus Health app.
NOTE: To have the Mellitus Health app enabled for your clinic, please contact your Glooko account representative directly or email sales@glooko.com.
---

How to use the Mellitus Health app
After the Mellitus Health app is enabled for your clinic, it can be accessed from the Apps tab at the top of each patient account. You will need to enroll each patient in order to use the program.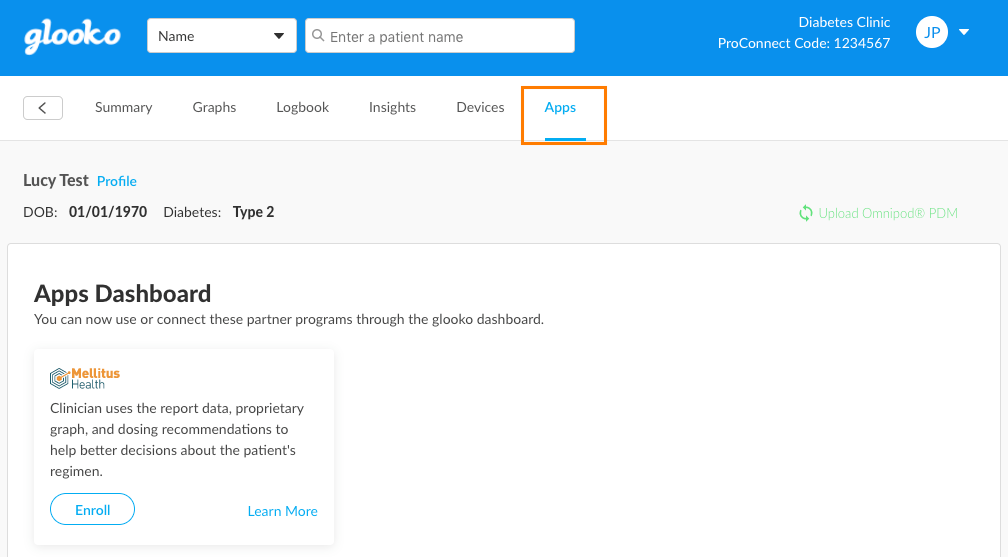 Once a patient is enrolled, the patient's glucose data is automatically shared with Mellitus Health, and the patient's insulin regimen is entered into the Mellitus Health platform. As new insulin titration recommendations are generated by Mellitus Health, they will be available in your Population Tracker via the patient's account > Apps > Mellitus Health > View Program. The Mellitus Health platform will open in a separate browser tab.

NOTE: When you enable the Mellitus Health app, your clinic will be provided with account credentials to log into the Mellitus Health platform.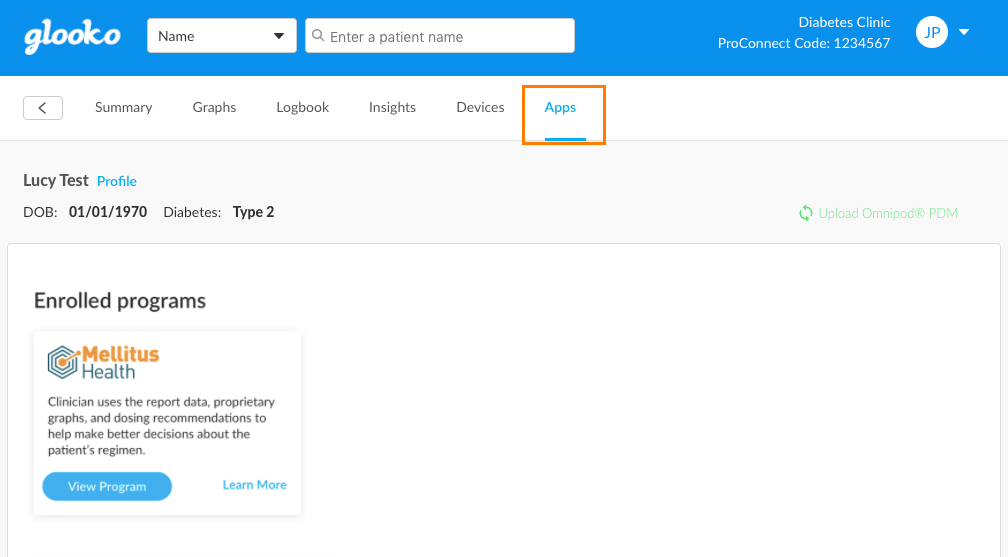 *Please note: The Mellitus Health integration is currently only available in the U.S.