Upload patient diabetes devices in-clinic, then access and share that data with patients
Glooko makes it easy to download data from popular glucose meters, insulin pumps and CGMs.
NOTE: With a Sponsored subscription, clinic upload tools are typically provided free of charge to the healthcare team by a device or pharmaceutical partner.  
As a Glooko Sponsored account, you will have access to:
A clinic upload tool that enables your team to sync diabetes data from a subset of Glooko's full list of supported devices
The Glooko Population Tracker to view your entire diabetes patient population and their diabetes trends
Use the Sponsored Population Tracker to: 
Identify when patients sync their data remotely
Discover what type of diabetes devices are being synced remotely or in-clinic
View patient data synced in your clinic as PDF reports or interactive reports
Share data synced in your clinic with patients through the Glooko web app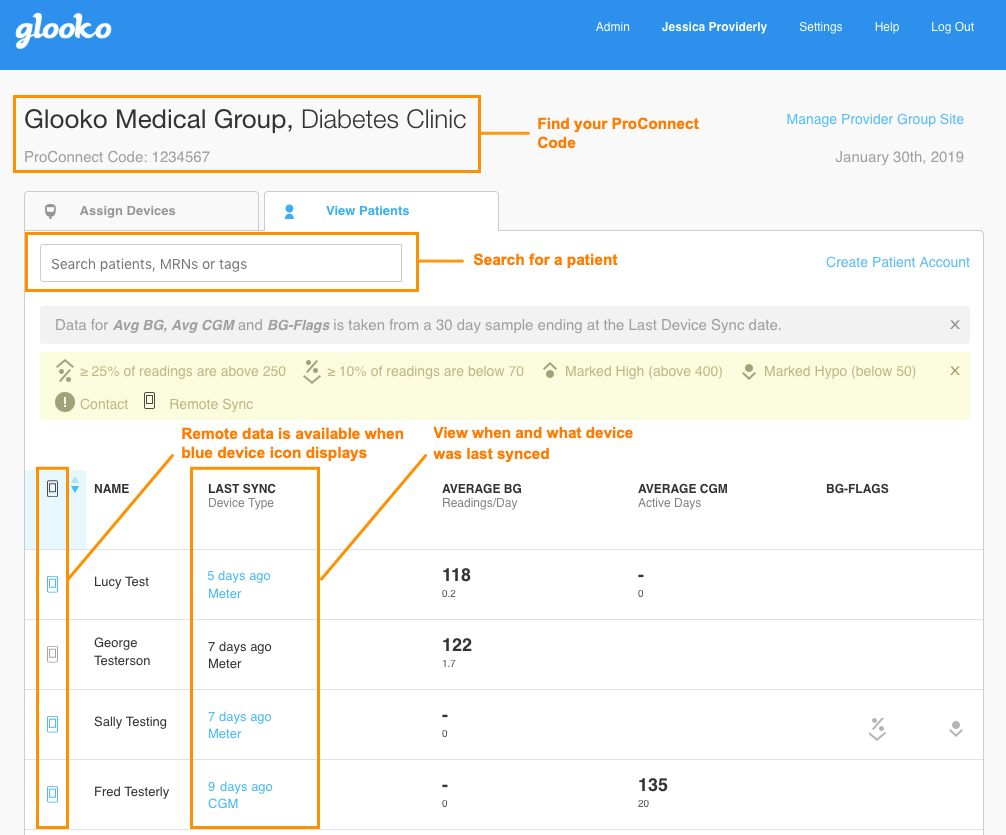 ---

If you are already a Glooko Sponsored account, you can contract directly with Glooko to transition from Glooko Sponsored to Glooko Enterprise with Remote Monitoring.
Features of Glooko Enterprise include:
Sync data from a broader set of diabetes devices (including Medtronic, Animas and others)
View at-risk flags to stratify patients
Access remote data on-demand as interactive reports
Access Premium Glooko Modules
Upgrading is simple! To learn more about Glooko Enterprise, email us at sales@glooko.com.